When was the last time you had a roof inspection? If you don't know the answer to this or the last time you had this done was when you purchased your house over ten years ago, now may be an excellent time to establish regular roof inspections with a local roofing company. From now on, it's a good idea to get roof inspections annually. However, it's never too late to get started. The bad news is that the roof inspectors may find many problems that need repair, which can be pretty costly. On the other hand, they may discover that your roof is not in bad shape and only needs minor repairs. But before you dive in and choose a roofing company, it's a good idea to get more than one roofing estimate and compare the costs. 
Do All Roofers Charge The Same?
 As with many things, not all roofing companies are created equal. Many roofing companies may charge different prices for the same jobs. For instance, several roofers may charge different prices if you need new shingles installed. This could be because the cost of the asphalt shingles that they are using may vary in price. It could also be because one roofer may lay shingles on top of an existing set of shingles. Another roofer may determine that it's best to remove the existing shingles and replace them instead. This variation may cause differences in labor charges.  
No matter the reason for differences in roofing charges, it is a good idea to get a written roofing estimate. Then you can easily compare and contrast each line item. Afterward, make a list of questions to ask during the interview with each roofer to clarify differences in charges. Take your time and understand the breakdown of costs on each roofing estimate. Keep in mind that some roofers may charge the same price for certain things, but they may sink certain costs into other line items. For instance, the cost of one line item may be more than another company charges because the company may sink cleanup costs into that line item.
Why 3 Is The Magic Number For a Roofing Estimate
When you are looking for the best roofing company to work with, it is a good idea to explore various options. For example, you can get advice from neighbors, find out who your co-workers may have used for recent roofing work, or research the best movie companies online using home contracting sites. Another good option is to search the local Better Business Bureau for contractors in your local area. 
Keep in mind that not all businesses list with the Better Business Bureau. So, not seeing a particular roofing company listed on the Better Bureau Bureau website does not mean that it isn't a quality company. If you can't find the company on the Better Business Bureau, you can also opt to find other review sites such as Google, Facebook, Yelp, and more. 
Once you have chosen suitable candidates, it is a good idea to limit your final candidates to the three best. This is a good idea because many roofing companies may charge a small fee to inspect your roof. So, choosing too many final candidates can get quite costly. Roof inspections could range between $75 and $200, but the estimate is usually free. Another good reason is that three provides you with a well-rounded amount of final candidates to make a good comparison.
How Do I Get The Best Price On A New Roof?
After you have taken time to compare your list and narrow it down to three, now is an excellent time to determine which of the three can provide the best price. Don't be tempted to choose the cheapest option, however. It is a good idea to consider how much value a company offers. For instance, it may be a good idea to learn about the quality of the shingles they will install. You may also want to know how long they have been doing business in the local area. 
Another factor to consider is whether or not these roofing companies have proper insurance and licensing. Check their site to see if they have a time of the year when they offer great deals. Also, take time to look on third-party coupon sites. They may offer special discounts or coupons on the roofing companies you want to work with. Taking your time to discover how much value a company offers performs better than accepting the lowest price. 
In some instances, a lower price may indicate lower quality work. It could also mean that contractors may not have the proper licensing and insurance that are necessary. As a result, you may have to be responsible for their shoddy work or medical bills if something goes wrong. Finally, don't forget to factor in time when deciding your final candidate. Value is essential. But, you don't want to choose a roofer that will work on your roof far longer than they should. Nor do you want to employ someone who quickly installs your roof and does a terrible job. 
Times When Negotiating a Roofing Estimate Works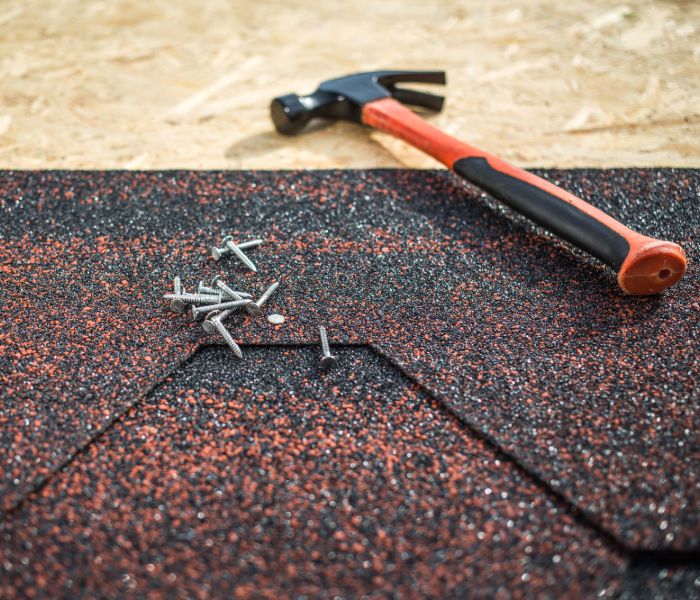 Once you decide on the roofing company you want to work with, the estimate they provide is not set in stone. Before you sign an agreement, you can negotiate some of the costs. For instance, if you happen to know someone who can provide shingles that are much cheaper than the ones this company plans to install, you may be able to negotiate this. Also, if you noticed that one of your bidders charges less for a particular service, you may be able to talk your chosen moving company into lowering the price to match the other bidder's cost. 
Another way you could get the price down is by speaking to your insurance company. If your roof repairs are being covered by insurance, you may be able to get estimates from the insurance company for their maximum payouts so that you can use this as a point of negotiation. One more surprising way you may negotiate prices is by simply asking a roofing company for discounts or price reductions. Some roofing companies may not budge on their costs. However, some really want your business and could reduce the overall costs by a certain percentage.
When you are shopping around for someone to do your roof repairs in Sarasota, consider adding The Sarasota Roofers to your list. Our licensed and insured contractors work diligently to provide 100 percent customer satisfaction by delivering quality results and excellent customer service. Call us today to schedule an inspection and get a FREE roofing estimate. Also, don't forget to check out our roofing blog for other helpful tips on roofing.